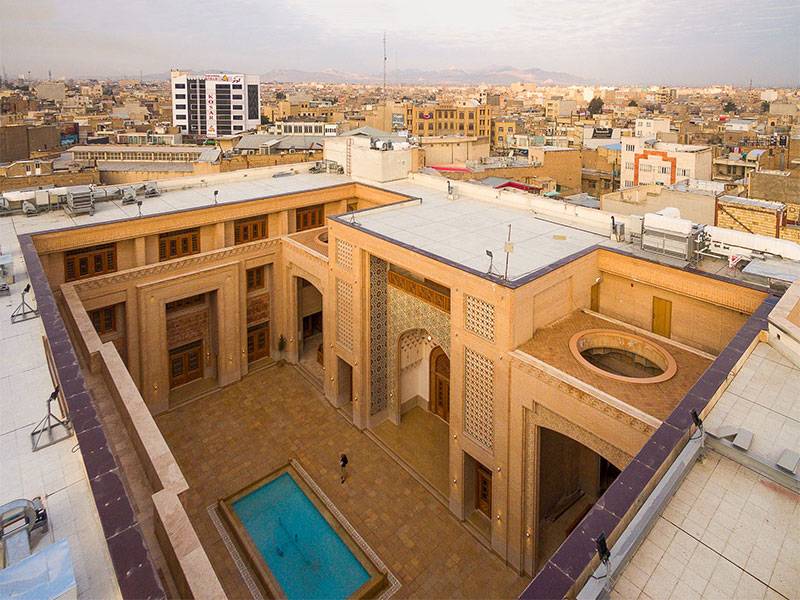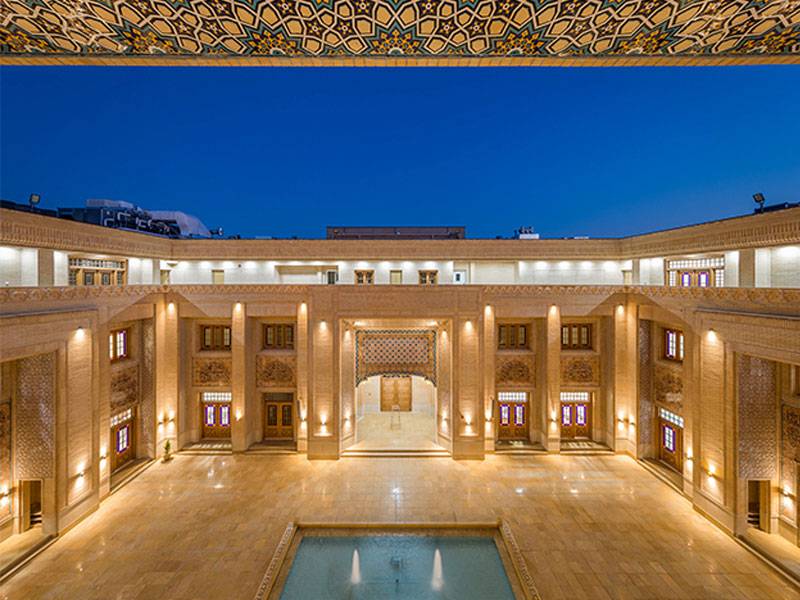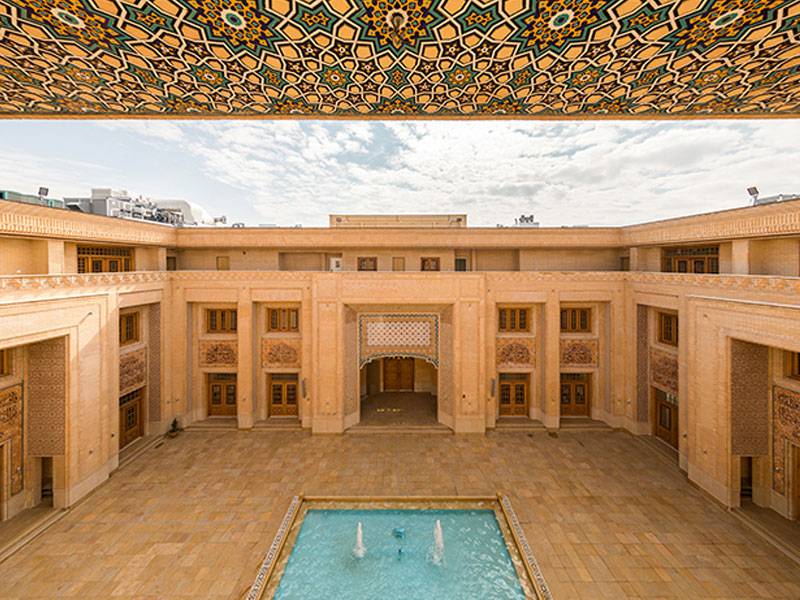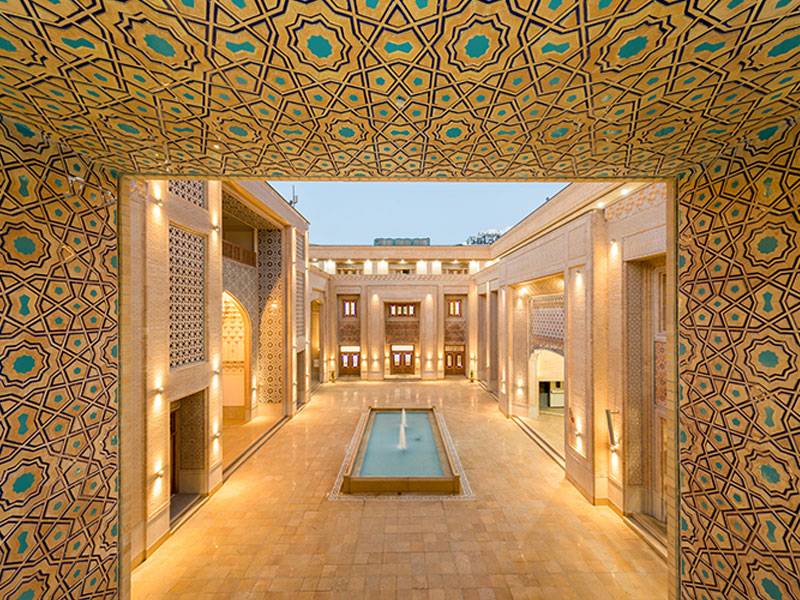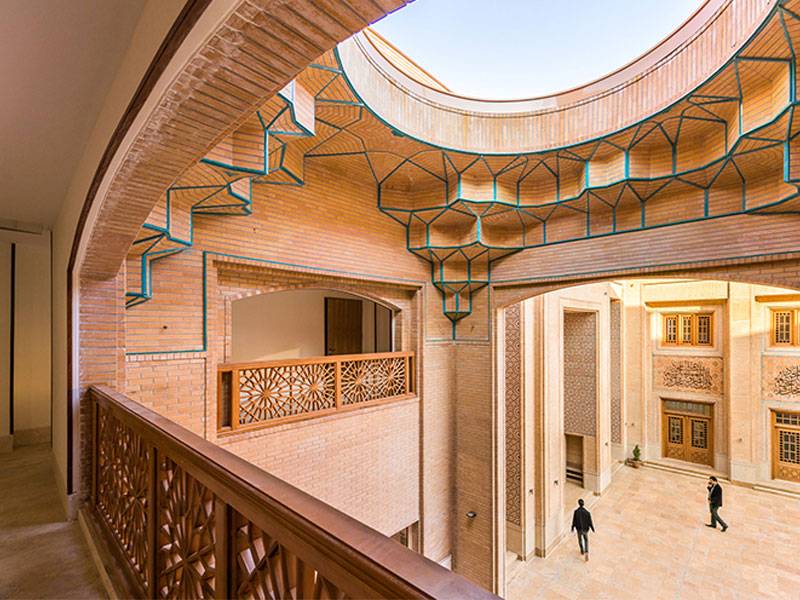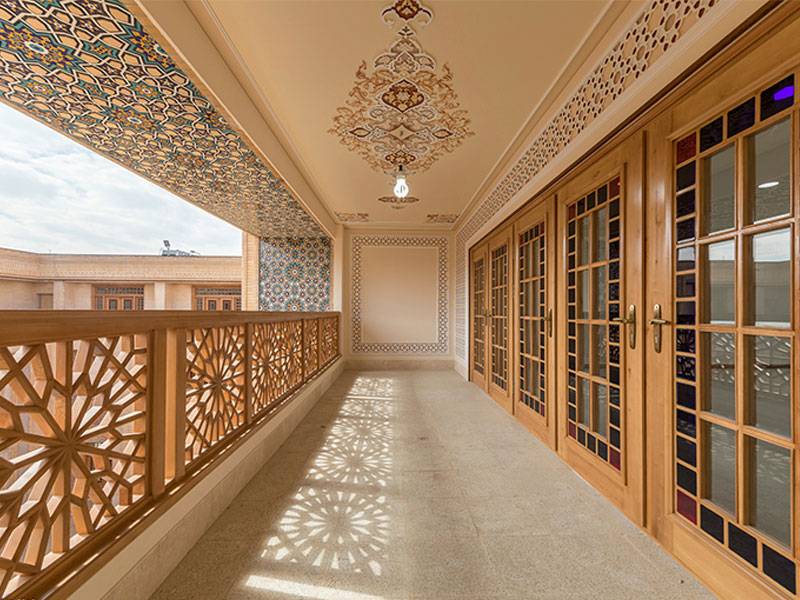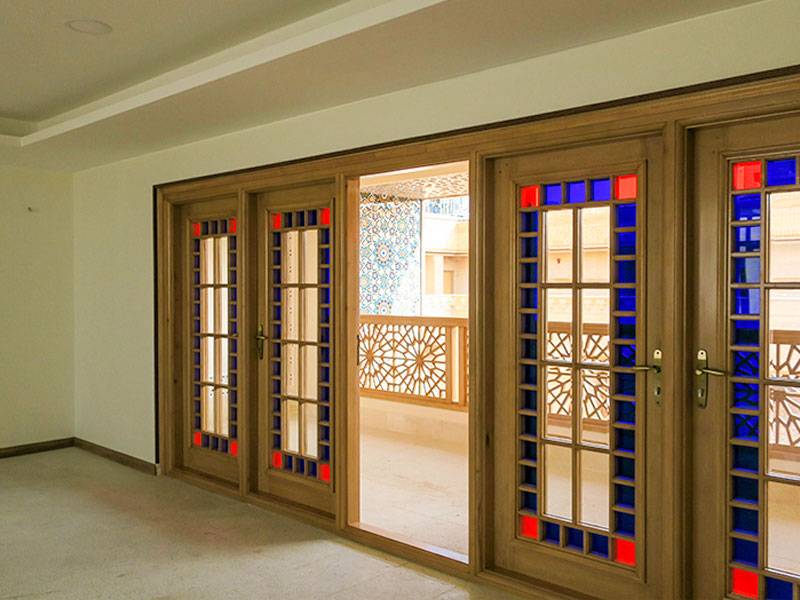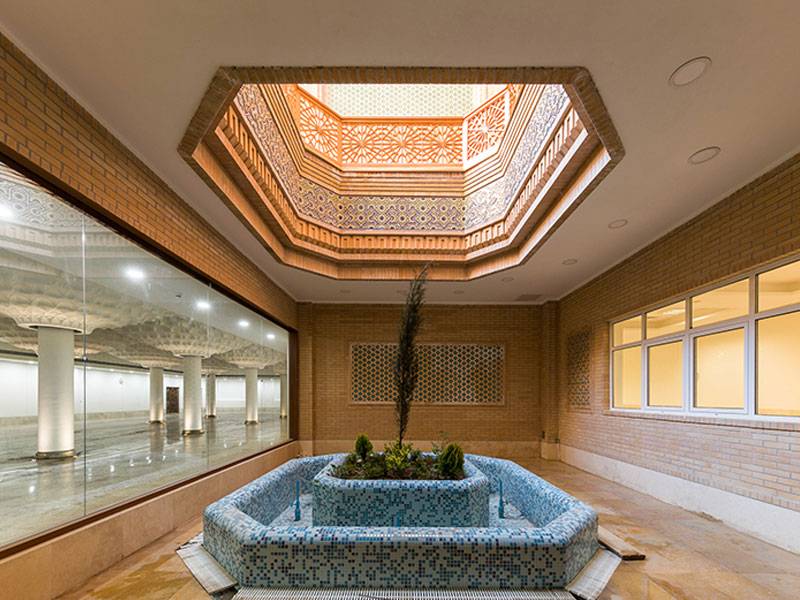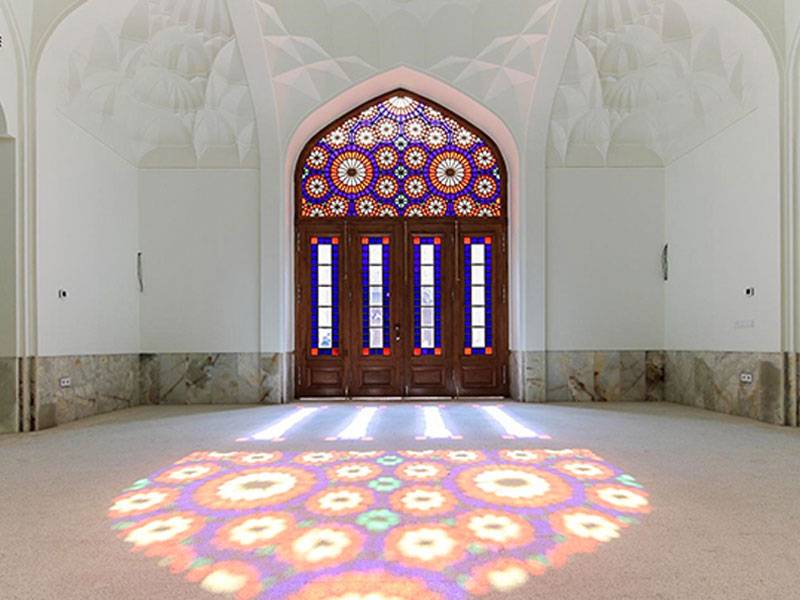 Alavi Religious School-Gallery-s1
Alavi Religious School-Gallery-s2
Alavi Religious School-Gallery-s3
Alavi Religious School-Gallery-s4
Alavi Religious School-Gallery-s5
Alavi Religious School-Gallery-s6
Alavi Religious School-Gallery-s7
Alavi Religious School-Gallery-s8
Alavi Religious School-Gallery-s9
Alavi Religious School-Gallery-s10
Alavi Religious School-Gallery-s11
The renovation work of Alavi school was assigned to this firm in 2016 by the Housing foundation of Islamic revolution. The school is located in an 800 sqm site that expanded to 2166 sqm, based on the necessities of the project and needs of the client.
The old building was in fact a historical residential building founded in 1340 AH and was where a great number of Islamic philosophers & scholars educated.
The concept behind the design is through combining principles of traditional architecture with standards of contemporary architecture. It has a four- iwan plan, considering simplicity in design and execution, with the use of Islamic geometric patterns in this introverted building.
Tollab (students) enter the building through a front porch, directly into the sahn area. The main Madras(class) is located in the entrance axis, emphasizing on the center of the complex which is accessible through a high iwan through the courtyard.
The development of students' dormitory space and educational section has been of the primary goals of the renovation work. Providing functional spaces such as library, various educational spaces, prayer hall and dining area were of the necessities envisioned in the school development plan. Adding to it, there are multi-purpose spaces that receive soft, indirect light with appropriate accessibility designed for gatherings, exhibitions and competitions in the underground level (hozkhane) beneath the courtyard.
| | |
| --- | --- |
| Name of the Project | Alavi Religious School |
| Appointment | 2015 |
| Project Area | 5315 sqm |
| Client | Housing Foundation of Islamic Revolution |
| Consulting Designers & Engineers | Bamcitadel of Kerman Consulting Engineers |
| Ornament Design | Naghsh-e-Sonnat – Mr. Reza Deishidi |
| | |
| --- | --- |
| Location | Qom, Qom Province, Iran |
| Completion | 2016 |
| Site Area | 1875 sqm |
| Architects | Shahriar Yaghini, Shahabeddin Arfaie, Reza Deishidi |
| Team | Ali Pasban, Fahimeh Movahedi Katayoon Kalbasi Anaraki |
Shahabeddin Arfaei
Shahriar Yaghini
| | |
| --- | --- |
| Name of the Project | Alavi Religious School |
| Appointment | 2015 |
| Project Area | 5315 sqm |
| Client | Housing Foundation of Islamic Revolution |
| Consulting Designers & Engineers | Bamcitadel of Kerman Consulting Engineers |
| Ornament Design | Naghsh-e-Sonnat – Mr. Reza Deishidi |

| | |
| --- | --- |
| Location | Qom, Qom Province, Iran |
| Completion | 2016 |
| Site Area | 1875 sqm |
| Architects | Shahriar Yaghini, Shahabeddin Arfaie, Reza Deishidi |
| Team | Ali Pasban, Fahimeh Movahedi Katayoon Kalbasi Anaraki |

Shahabeddin Arfaei

Shahriar Yaghini
Construction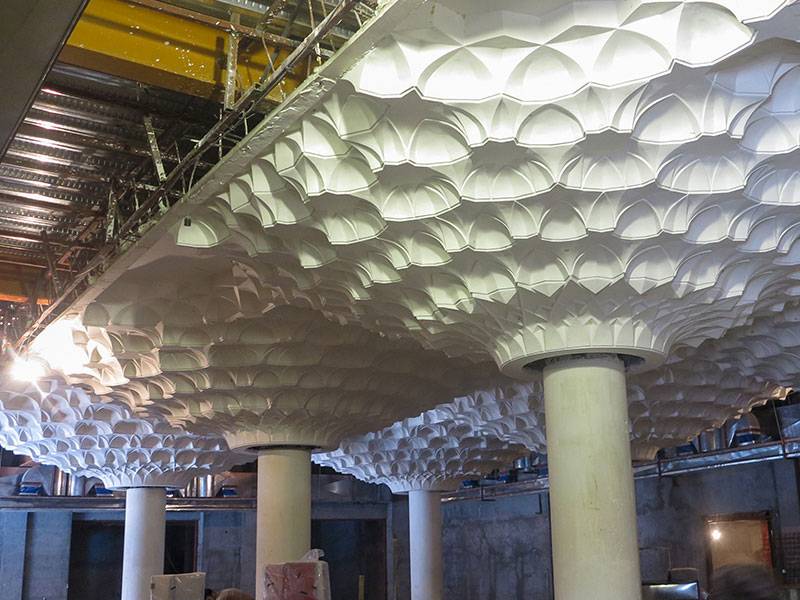 Alavi Religious School-Construction-s1
Alavi Religious School-Construction-s2
Alavi Religious School-Construction-s3